New photos from the Air New Zealand function!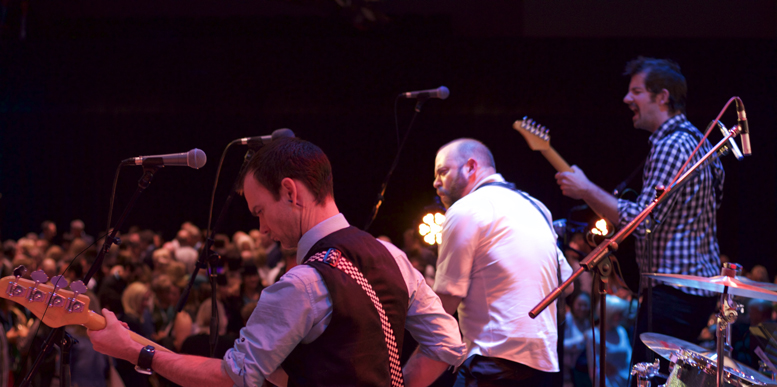 Here are a couple of live shots from the 'Hello World' launch put on by Air New Zealand at Shed 6.
This event was tonnes of fun for us. The stage was 6ft high and the production was complete with celebrity speakers, runway models and a fine selection of craft beer and food.
Thanks to Phil for taking a few snaps mid set:
Si, Steve & Blair unleashing sonic thunder during 'We built this city on rock n' roll' by Starship.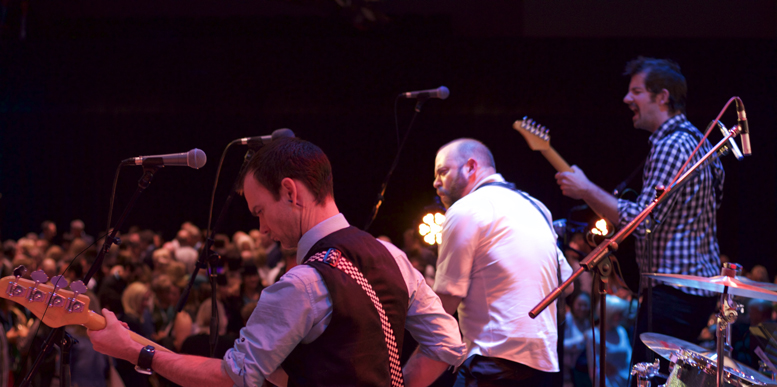 Tony taking the microphone during 'Stuck in the middle with you' by Stealers Wheel.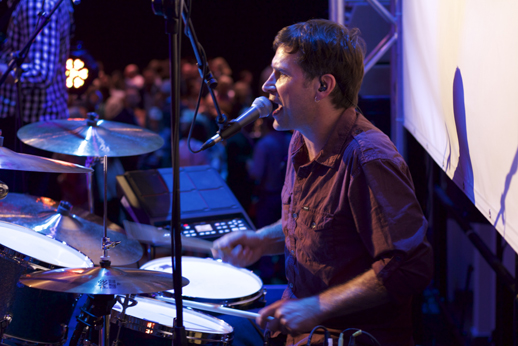 The event was a great success, the product was received well and the food was amazing. Thanks Air New Zealand!
Do you need a live band for your function?
Our mid winter (June/ July / August) is almost full with sales conferences, launch events and brave couples getting married on the south coast and we're still taking new enquiries every day.
Don't miss out, email today to secure The Relatives for your event!
Email: meet.the.relatives@gmail.com