Great caterers in Wellington!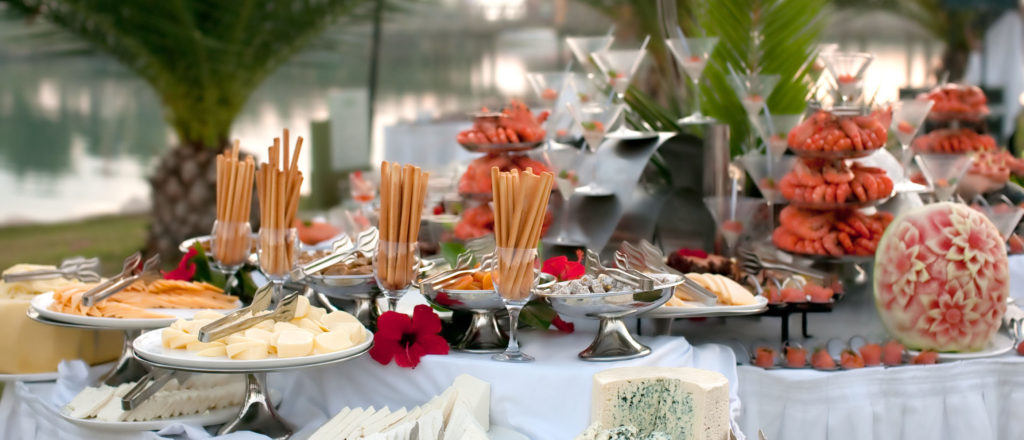 Good food is an essential part of a successful of a wedding.
Because we play at so many weddings and have tried out so much excellent cuisine, we thought we'd share a few of our favourite caterers to help with your decision making.
Caterers we recommend in Wellington:
The Simply Food Catering Company has been providing professional catering services in and around  Wellington for many years. We had the pleasure to sample their food at several weddings where we were hired as a band. Wedding catering is one of their specialities but Simply Food caters for any type of event, from small private functions to larger corporate events and trade shows.
Nosh have more than 10 years experience as a Wellington caterer. They don't strive to be just any caterer, they are passionate about providing their customers the best possible culinary experience.
Ruth Pretty is one of New Zealand's best-known food personalities. Her interests extend beyond the highly successful catering company she runs in partnership with her husband Paul, into a diverse range of culinary activities including a popular cooking school, kitchen shop, a branded range of preserves cookbooks and a weekly column in Wellington's Dominion Post newspaper.
Click here to view a list of wedding venues we recommend.
Are you on the hunt for a great wedding band too? The Relatives have the experience to ensure a fun and memorable evening to finish off your special day.
We take bookings up to 18 months in advance and will travel to your wedding if it's outside of Wellington.
You can view our testimonials page by clicking here to see reviews and recommendations by our many happy customers and see a list of our corporate clients.
Contact Simon to chat about your specific requirements and see whether The Relatives are the right fit for your wedding.
Email today: meet.the.relatives@gmail.com